DigiFlight Welcomes Michael Perrin as Senior Vice President, National Intelligence
DigiFlight, Inc. (DFI) proudly announces the appointment of Michael Perrin as the company's new Senior Vice President, National Intelligence. With a career spanning 27 years in the U.S. Department of Defense (DoD) and 20 years in the intelligence community, Perrin will serve as DFI's primary point of contact for all matters concerning the National Intelligence Business Group. As a retired U.S. Army Colonel, Perrin has rendered decades of unmatched service to the nation in tactical and strategic air and missile defense, program Management and Contracting, Technology Development, Requirements Generation, and policy. (Read more)
DigiFlight Marks 20-Year Milestone
As of June 2019, DigiFlight has been in business 20 years, attaining a significant milestone, particularly for an 8(a) certified, Service-Disabled Veteran-owned Minority Small Business.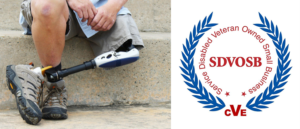 Supporting several programs as the prime contractor, DigiFlight provides acquisition and technology management services to U.S. Department of Defense, intelligence, cyber and civilian agencies, achieving 30 percent revenue growth 2009-2019, thanks to a dedicated team of highly skilled professionals and great corporate partnerships. 
DigiFlight is headquartered in Columbia, Maryland and maintains an office in Huntsville, Alabama.
Team DigiFlight Supports the Grassroots Shelter 2016
Team DigiFlight is supporting the Grassroots Shelter in Columbia, Maryland which provides shelter and mental health support to those in need. Team DigiFlight provides dinner the 3rd Wednesday of every month. It is a fantastic opportunity to support those less fortunate during these trying times. Team DigiFlight also donated toys, clothing and gift cards to the Grassroots organization during our Annual Award Ceremony.
Larry Jess, Vice President Operations Huntsville Supports 2016
Larry Jess our Vice President of Huntsville has been serving the homeless for more than 8 years now. We are serving the community from Huntsville, AL to Columbia, Maryland. Follow this link for more information http://whnt.com/2016/01/17/church-opens-doors-as-warming-center-for-homeless-community/ .
DigiFlight's President & CEO is Chairman of the Army Aviation Scholarship Fund
Lisa Atherton, Bell Helicopter's executive vice president of Military Business Development, presented the ceremonial check to retired Army Col. Stanford Oliver, Chairman of the Army Aviation Association of America's scholarship fund committee earlier today at the 2016 Army Aviation Association of America's Mission Solutions Summit at the Georgia World Congress Center. Click the following link for more information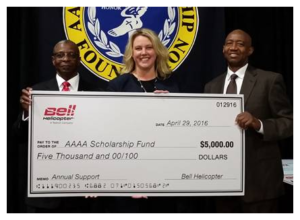 http://www.bellhelicopter.com/news/press-release/army-aviation-assoc-scholarship.
DigiFlight Featured in SBA Mentor-Protégé Webinar
DigiFlight's Kahni Ward-Uzzell was recently featured, along with Marvin Hill of General Dynamics, in a Webinar that provides insights on the advantages of the SBA Mentor-Protégé program.
DigiFlight Wins Army Aviation Award
In October 2010, DigiFlight again was named the prime contractor on a U.S. Army Aviation & Missile Command (AMCOM) Task Order. This project involves the Redstone Test Center (RTC), which conducts developmental testing on DoD missile and aviation systems throughout all phases of the acquisition life cycle. DigiFlight will provide integrated program management services, including monitoring, assessing, coordination and analysis of RTC test programs to accelerate successful delivery of effective tools of engagement to American warfighters.